New blockchain project involving turkeys and animal welfare
Hendrix Genetics has teamed up with some of Europe's industry leaders to use blockchain to provide a transparent, efficient, supply chain that is compliant with the the one-star animal welfare standard. 
Whether through reading articles, watching programs or talking to friends, we are certain the subject of blockchain has come up at least a few times. Although still a novel concept, it has become clear it is a powerful technology that is here to stay. 
We are working hard at incorporating blockchain in supply chains and contributing to higher animal welfare. Being positioned at the start of the value chain, we have an important part to play and have an influence on the final outcome. In 2017 we started collaborating in the Better Life One-star turkeys project with several parties. The goal is to enhance animal welfare. We believe it is time to make the turkey supply chain fully transparent. Blockchain will improve safety, quality and efficiency.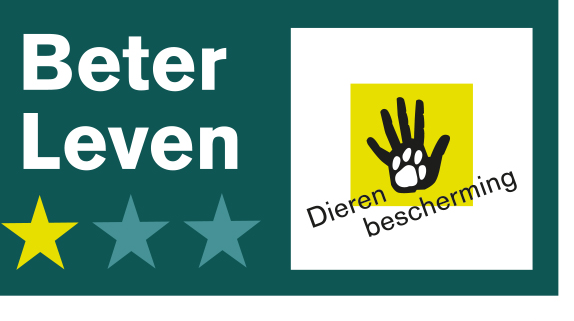 Currently in the Netherlands, there is a rating system run by the Dutch Society for the Protection of Animals. This program provides 1, 2 or 3 stars to meat. It began a decade ago, when six poultry farmers gave their chickens more room and a covered outdoor space. This qualified them for the new certification. Since then, the program has grown to include over 800 farms and 31 million animals being raised under this standard. The criteria for certification include the conditions on the farm, the health of the animals, and how fast they grow. As a world leader in animal breeding, who is committed to animal welfare, it became imperative that we work with this program.
Blockchain enables transparency and efficiency
Blockchain should be a great fit to help us achieve our goal of supplying  and supporting producers with animals that will qualify for the certification. Through the use of blockchain, it is possible to authenticate that the turkey meat is produced according to the programs standards. This provides trust, as well as greater efficiency in the supply chain. When everyone from breeding to retailer, has access to authenticated real-time data, everyone benefits.  
This pilot project is just the beginning, blockchain technology has the ability to improve both transparency and efficiency. Furthermore, it helps us to verify our claims regarding animal welfare, food security, safety, quality and much more. Our strategy is to approach problems collaboratively, work innovatively and with sustainability always top of mind. By doing this, we create value for the entire animal protein chain. We look forward to keeping you updated on this project and those to come in the future.