Creating a sustainable and prosperous future for aquaculture
In June of 2018 the world's leading experts were brought together in Norway at the Hendrix Genetics sponsored AquaVision 2018. Dr. George Chamberlain presented a keynote presentation where he shared his vision for the future and how to tackle today's challenges. 
No topic in the animal protein industry has been talked about more than the future of aquaculture, the fastest growing sector. It has become clear that aquaculture is the best solution to meet the needs of a growing world's demand for protein. Dr. George Chamberlain, Managing Director of Kona Bay, part of Hendrix Genetics is playing a leading role in the global effort to sustainably meet the challenges and address growing pains in aquaculture as it rapidly expands. 
As a keynote speaker at the Hendrix Genetics' sponsored AquaVision 2018 in Stavanger, Norway, Dr. Chamberlain presented his vision for aquaculture and more specifically for the shrimp industry. He was in good company with former Secretary General of the United Nations, Ban Ki-moon and Her Royal Highness Crown Princess Victoria of Sweden also speaking. As a key player in shrimp farming for decades, Dr. Chamberlain described the development of the sector from its beginnings, its current environmental, social and disease challenges, and the way forward through breeding, improved nutrition, and advances in growout technology.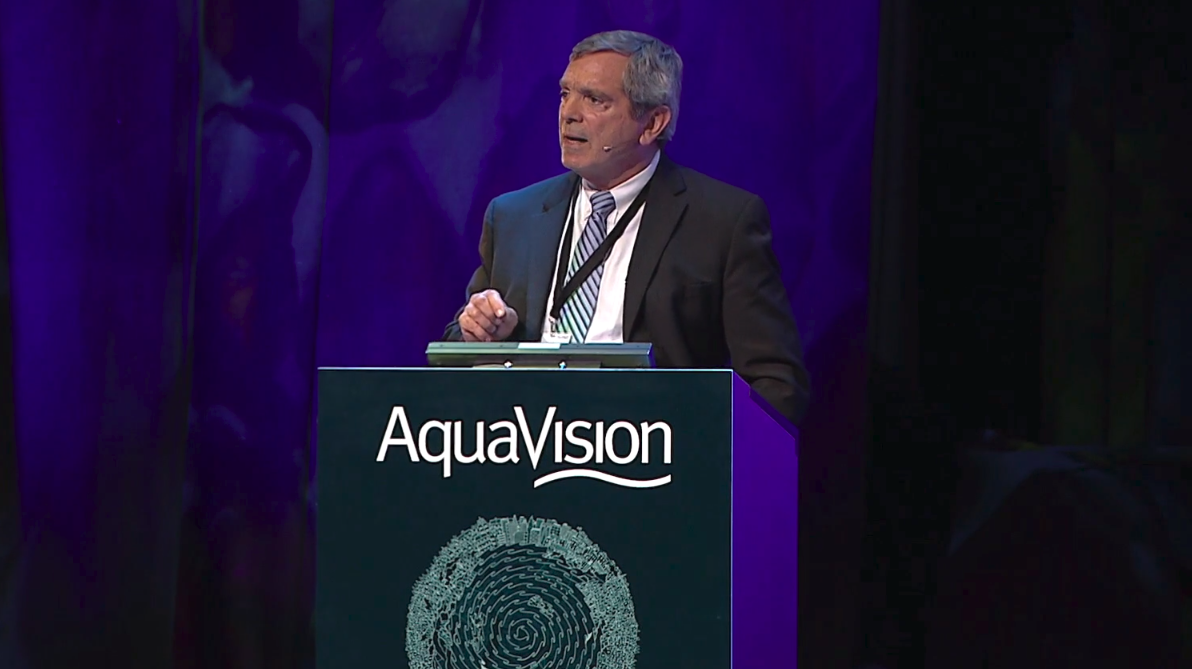 Global Aquaculture Alliance
Dr. Chamberlain is a leading expert in the aquaculture field.  During his career, he has headed feed, farming, and breeding companies and also sits as a founder and long-term president of The Global Aquaculture Alliance (GAA). This organization has for decades demonstrated how a hungry world can be fed through responsible and sustainable aquaculture. By developing Best Aquaculture Practices certification standards for each link in the production chain, GAA has improved production practices with companies, communities, and even countries.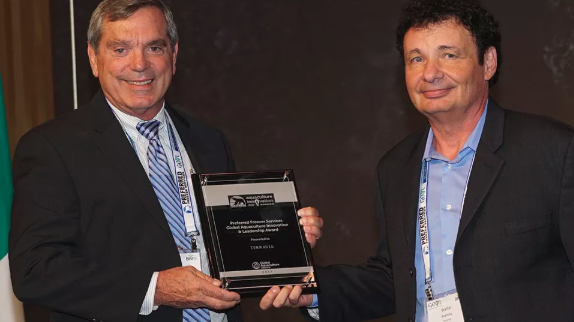 Creating sustainable solutions
Hendrix Genetics prides itself in being a global leader in animal breeding, which drives improvements throughout the entire value chain.  Dr. Chamberlain's presentation is an example of how each of us can create value and inspire others through collaboration, innovation, and leadership.  Below you will find his keynote address that was given at AquaVison 2018. We invite you to watch the full presentation which explains the history, challenges, and potential of the shrimp industry.