Uniform animals to help the protein chain thrive
Uniform animals that help the protein chain improve, starts with the right choice of genetics. Through expertise, data, technology and partnerships we are able to create genetic breeding programs that meet the challenges of today and tomorrow with increasingly more accurate solutions. Right from the start all the way up to consumers. This also means our animals need to be ready for a host of challenges and expectations.
The benefits of uniformity
We have done our homework. With our genetic solutions, the protein value chain flows more sustainably and profitably. But what does all of this really mean? We have been working for decades towards balanced breeding. Uniformity is one of the keys in balance.
Our geneticists, product managers, industry experts and partners all play a role in understanding today's demands and predicting future trends and challenges. We also consider grower and processor demands for similar concerns, as well as disease management and biosecurity.
While we do not have a crystal ball, we have the expertise to predict trends and meet the future demand of processors and consumers years down the road, which is the reality when working in animal genetics.
Everyone benefits if poults hatch at the same time, or when pigs are of similar weight so the battle for strength and rank is more equal. In our controlled environment, with management and people in place to provide a healthy environment, we can reduce the instance of smaller, weaker animals being left behind. We don't need to choose for survival of only one of the two birds. We want to level the playing field and support and maintain the best of the best, without an extreme variation visible.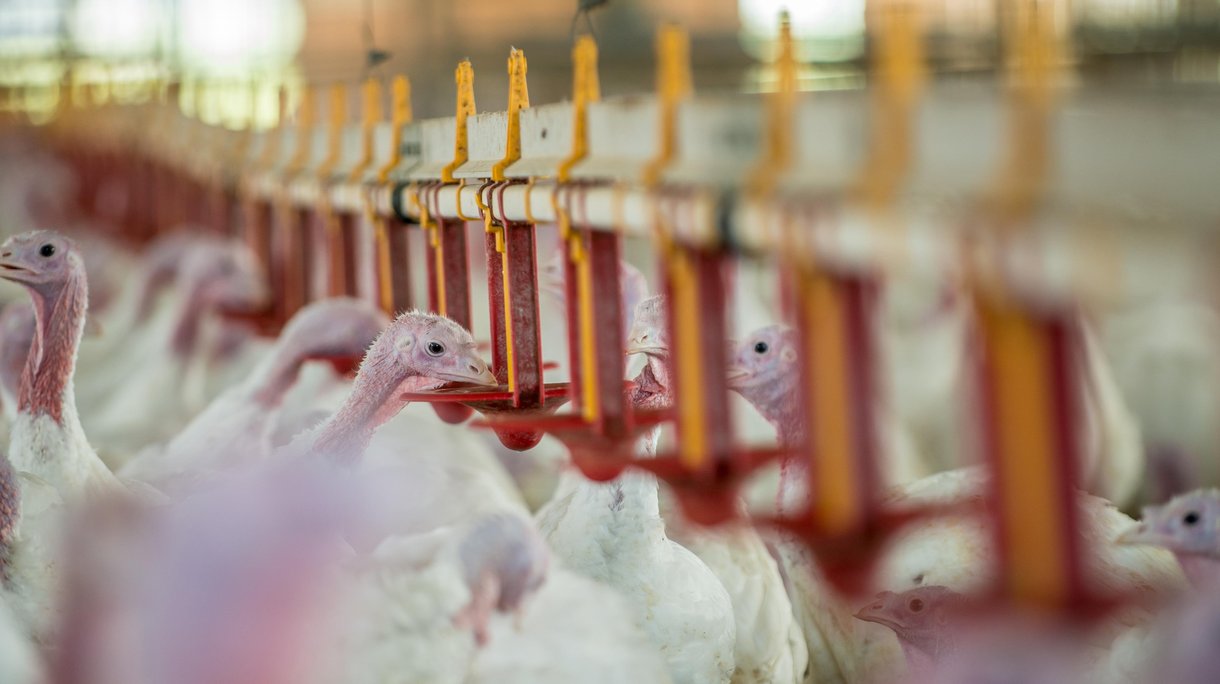 Predictability to optimize the chain output
Demand for uniformity across all species has been driven from consumers, to processors, producers and finally to us in genetics. This increase in consumer demand on the protein value chain to provide a consistent end product means we need to keep one step ahead. Not only will uniformity be valued by consumers, but it will also stabilize and optimize our food system. More uniformity means greater predictability in the food system. This predictability is one way to combat the negative effects of market volatility. When output of the food system is reliable, this leaves less room for uncertainty and speculation, which can cause peaks and valleys in animal protein value. If a producer knows the quality and quantity he is producing, the processor can prepare his capacity and sales efforts towards the food distribution and consumers. The inequality of supply and demand can be rightsized with this focus on uniformity.
A potential tool for creating more uniformity is the use of technology. Advances in technology have allowed us to track real-time data, to benchmark performance and uniformity within cycles and compare results to achieve a better performing and uniform product. This also allows us to increase transparency with customers to allow for supply chain visibility helping to ensure that we're working together as an industry.
As more data is exchanged between links in the protein value chain, products can be developed with a higher level of predictability to meet the demands of the industry and consumers. This reinforces a partnership that creates sustainable profitability and affordable protein for consumers.
Find out what we are doing in your species of choice