How to: Optimize the animal protein chain
As an animal breeding company, we aim to optimize the animal protein chain. In order to achieve this, we first need to identify the challenges. To understand how to optimize, we must understand total value, chain efficiencies and supply-demand equality.
What is the total value of animal protein?
Animal protein production is one of the pillars of the global economy. It accounts for around 40% of the world's total agricultural output and is one of the largest sources of income and nutrition for billions of people around the world.
In 2018 the world produced 340 million tons of meat, 3 times more than it did 50 years ago, with swine having the largest share at 88.79 million tons. This translates to global meat production alone to be valued at around 2 trillion USD a year. Egg production is another significant animal protein, with the global industry estimated to be worth 198 billion USD in 2020.
While the economic contributions of animal protein are significant, so are the environmental impacts of the industry. The World Bank estimates that animal agriculture emits 7.1 GT of CO2 annually, accounting for 14.5% of human induced greenhouse gas emissions. Other challenges that are brought on by animal agriculture are concerns around animal welfare, disease that can affect both humans and animals, antibiotic stewardship and sustainable land usage.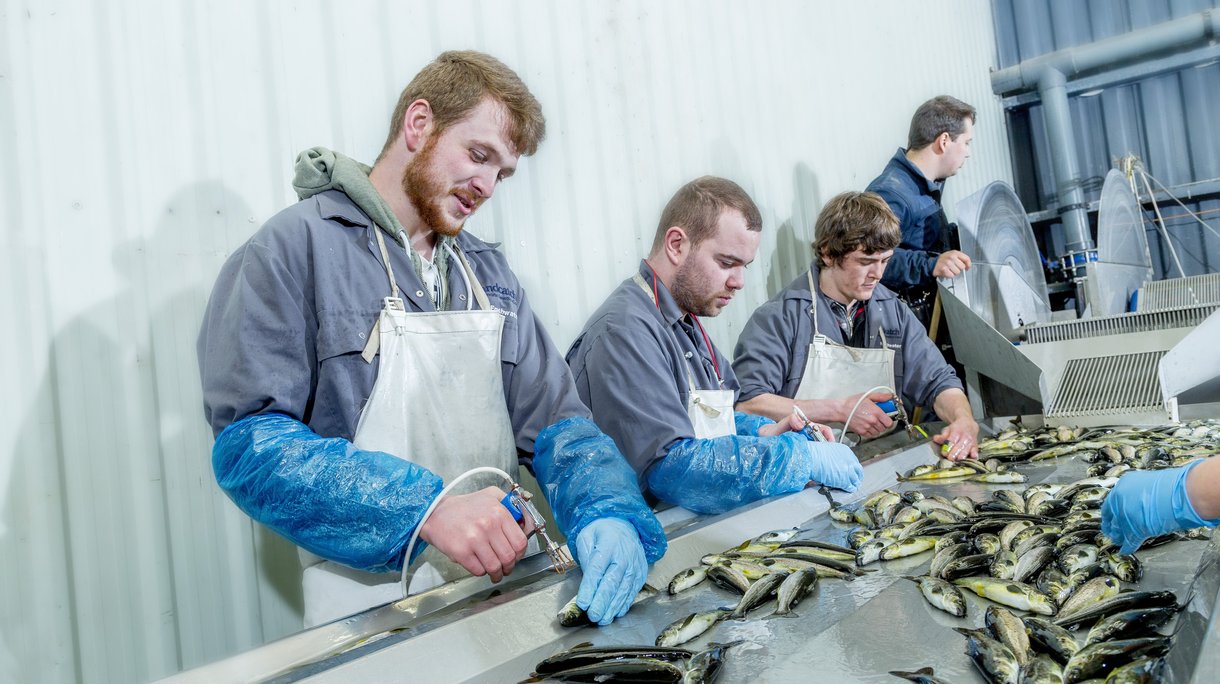 Variation leading to chain inefficiencies
In order to meet the growing demand for animal protein, each link in the chain has had to work together to create and process products that are increasingly uniform to achieve higher productivity. This uniformity is reflected in multiple ways from quality, growth rate, size, feed efficiency and disease resistance. The chain becomes more efficient as these factors improve over time with better genetics, skilled management, growing practices, higher data flow and more optimized processing and distribution.
At the start of the animal protein chain we need to tackle these challenges and meet our customer's expectations. In the world of genetics, variations are our source of strength as well. It is from diversity and variations in genetics that we can find the families that will take the next leap and can easily fight off disease. But as most farmers will tell you, a uniform flock or herd is an advantage while raising the animals and after sending for processing. We aim to contribute to a more efficient system by creating uniformity, right from the start. Uniformity in a group of animals also means reliable animal behavior. An important part of our breeding program is to select animals with calm, social temperaments.
Read more about it here: Breeding for social animal behavior
Through supply-demand inequality, waste and value destruction is a regular occurrence. When certain events happen in the supply chain, such as animal diseases, oversupply, trade barriers/bans, crop losses etc., our global food system is disrupted. At the same time, the effect of these disruptions is magnified by trader speculation, which drives food prices up or down. Because of these inefficiencies in the system, product flows are constantly changing. Market volatility puts enormous pressure on food producers and the entire value chain. Greater predictability would allow the system to be more efficient and reduce instances of unnecessary waste.
The animal protein value chain has the answers to some of these problems, and it has been proving it through the decades. As demand has grown, so has efficiencies throughout the chain. Genetics have provided animals that are able to grow faster while consuming less resources, being more disease resistant and compatible with husbandry practices that improve on animal welfare. Likewise, processors, retailers and food services have worked to optimize themselves to deliver value for money to consumers. The result has been both an increase in animal protein to meet demand, along with greater value and both economic and environmental improvements. Let's work together on setting the standard for sustainable animal breeding and support the global food challenge.