The sustainable African poultry project: one year later
Almost one year ago, we announced the launch of a project we are very proud to lead: the SAPPSA project, which was awarded a multi-year grant from the Bill & Melinda Gates Foundation. The goal of SAPPSA (Sustainable Access to Poultry Parental Stock to Africa) is to provide better supply and genetic solutions for African poultry farmers. Through this project, we will support local farmers to feed the growing population with nutritious protein
African farmers. The first step was to set up our SASSO grandparent farm in Brazil, with the help of Hendrix Genetics Ltda, in three different barns. By establishing this new GP location, the genetics are protected against disease threats and resulting import bans. Not only this, but this range of sites allows us to provide a consistent supply of genetics at the right time, as per our customers' request.

The three grandparent barns are located in Xaréu Farm, Itapetinininga, Sao Paolo, Brazil on the same farm as our laying hen facilities. This is an ideal location since Brazil is free of various high pathogenic viruses, allowing the export of genetics to a large range of countries in Africa. In addition, we have a large and experienced operational base through our laying hen business in Brazil.

In August, we began renovations of the poultry houses to outfit them with new partitions, feed and water systems, flooring and fences to ensure a high standard of biosecurity. Compliance with these rules are crucial for exporting quality genetics. In November, the first flock of grandparent day old chicks were hatched in the Salto hatchery and placed for rearing. These birds were supplied by SASSO, our traditional poultry business, and will be delivered twice a year. Reaching this point of the project would not have been possible without the collaboration and dedication of the French and Brazilian teams.

We will continue to keep up to date with the progress of the project as each stage is completed. As we enter the season of giving and taking care of others, we are proud to lead this project that will make a positive impact in the lives of farmers, their families, and the African population. Only by looking for new solutions can we work together to create a better, more sustainable future for all of us.
Below are some pictures of our progress.
Xaeru farm preparing for set up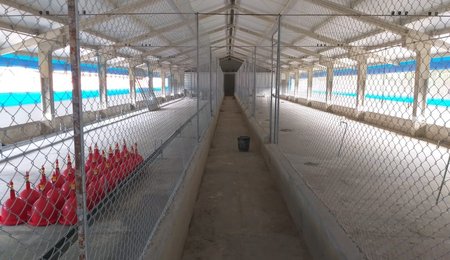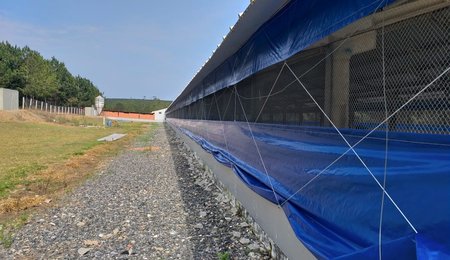 The first flock of GP bird hatched