Investing in our products to take you to the next level
New project invests significantly in product development.
Troutlodge is committed to delivering you the best product on the market. We have achieved this by always thinking of you, the customer first when we make any business decision. We listened to our clients when they said that they want less variation between stocks, genomic selection on all products, long-term genetic viability, and increased disease resistance among other important commercial traits. We are proud to announce that we are addressing these requests through our 824 project. 
This initiative will combine our breeding nucleuses from 8 groups to 4, by merging our odd and even year classes. For example, our February odd year spawning group will be merged with the February even year spawning group. This change will result in multiple benefits for our customers.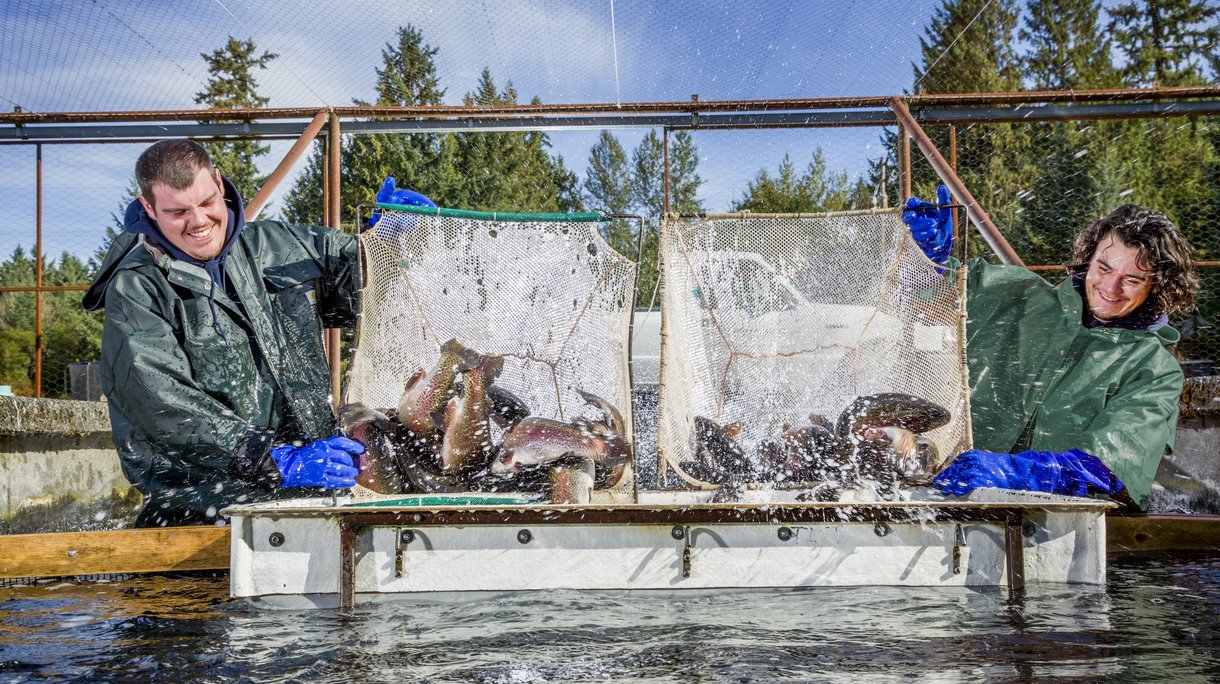 As part of this program, Troutlodge will invest to ensure all products are selected using genomic information. This is a big change from the past, where genomically selected populations were only available a few months of the year. This means faster improvements in traits regarding disease resistance, although other traits will also benefit greatly. 
Uniformity between stocks
By combining nucleuses, uniformity will be greatly improved. Using the example of combining the February even year spawning group with the odd year spawning, a customer buying it will find it is more consistent from year to year. This is because it will be coming from the same genetic stock, instead of from two different groups.
Increasing genetic viability
Another important investment Troutlodge is making as part of this program, is to increase the number of families per group by 50%, resulting in greater measured variation to select from, and increasingly robust selections. As part of this project, our facilities are being upgraded with significant additional  capacity in our family genetics buildings.   This will ensure the long term genetic viability of the different populations. 
Our north star is always the customer. This project along with other initiatives demonstrate that we never stop working towards delivering the best products and the best results to our clients that depend on high performing trout. If you have any questions about this project or any other inquiry, we are happy to help.