The Hendrix Genetics research advantage
Hendrix Genetics has a large pool of talented researchers. They thrive in a collaborative, innovative and sustainable environment. All while focusing on creating value for the animal protein value chain to help feed the world. 
One such researcher is Dr. Ben Wood, who specializes in turkey genetics and is living in Canada. He shares with us the advantages he has by working at Hendrix Genetics. And the importance of partnering with universities.
Research at Hendrix Genetics
Dr. Wood explains that at Hendrix Genetics, there is an innovative environment. It allows his ideas to be tested relatively quickly. Promising concepts can make the jump from theory to applied almost immediately. As a business it implies that the knowledge  needs to provide a return on investment. This focus creates profitability for the company and for the industry as a whole. This also means, that a researcher at Hendrix Genetics has to be open minded as the needs of society, the business and industry are always changing.
The value in collaboration, connecting industry and science
Universities play a vital role in the future of the animal breeding industry. By partnering with research institutions, Hendrix Genetics is able to unlock more value. Through knowledge sharing with other researchers, as well as accessing grants and facilities, everyone benefits. The latest example of this is a collaborative project with the University of Guelph in Canada. This project headed by Dr. Wood, received a $6 million grant from Genome Canada. With the added resources, Dr. Wood is able to look at improvements outside of the core business. Researching items such as meat quality. Improvements in this area will go further down the value chain to processors. Thereby expanding the value for the protein value chain and the industry as a whole. There are many other added benefits to partnerships like this. Securing the future of animal breeding.

With this grant we will be able to train many young researchers. Who will carry the torch and build upon the work we are doing today into the future.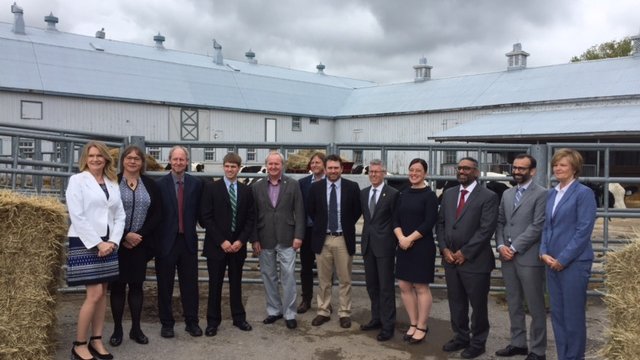 We encourage researchers from around the world who see synergy with Hendrix Genetics to reach out to us. Please, discuss with our research and development team any possibility of working together.