Hendrix Genetics R&D Days: setting the standard for sustainable animal breeding
In the first week of November, the R&D teams of Hendrix Genetics joined up for an intense 3-day program to discuss the future of animal breeding. In line with Hendrix Genetics' Vision 2025 plan 'Growth through Excellence', the R&D Days were organized after a long period with the theme 'Excellent to meet again'.
More than 60 R&D geneticists and scientists convened in Utrecht, the Netherlands, to educate, connect and inspire each other with research topics to address the challenges the global food supply is facing and identify areas where animal breeding is able to support these challenges.
The program started with an update on the current R&D programs from the five business units: Laying hens, Turkeys, Traditional Poultry, Swine and Aquaculture (salmon, shrimp and trout). After an inspiring talk of Pim Lindhout, co-founder and Head of R&D at Solynta, highlighting the game changer in potato breeding, the group explored the world of animal breeding and its possible disruptors.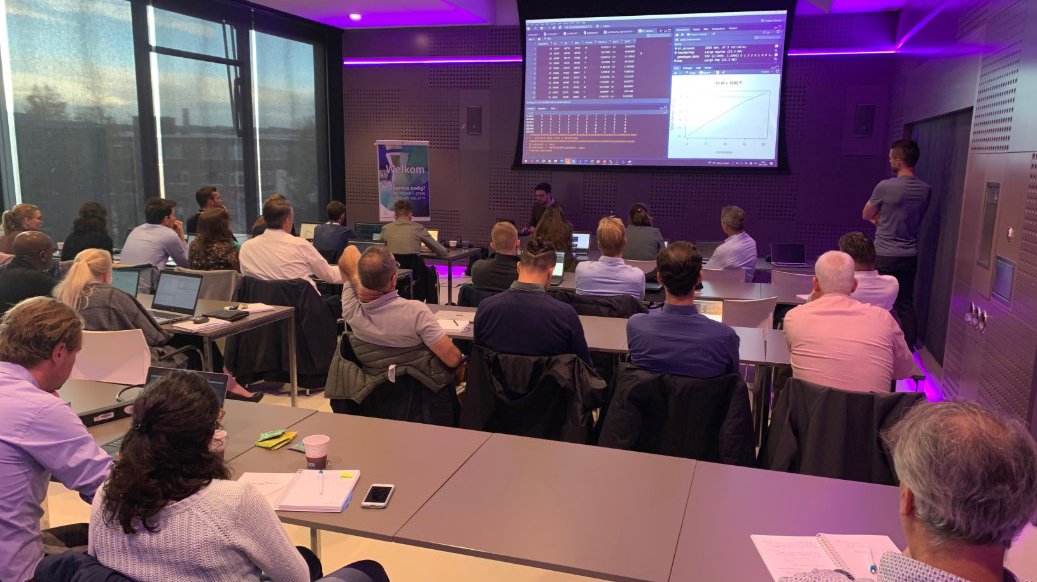 The second day was marked by several workshops, discussing for example the synergies between the different species-specific breeding programs, finding ways to capture and measure animal behavior and accelerating the use of genotypes. The day ended with a session on 'setting the standard for sustainable animal breeding', the company's vision statement.
The last day was dedicated to subjects as Genomic Selection (guest speaker Sander de Rood, Global Director Genetics, CRV), Intellectual Property and ended with a workshop to reflect on the learnings of the Hendrix Genetics R&D Days. It was excellent to meet again, and the entire group is looking forward to the 2022 edition of the World Congress on Genetics Applied to Livestock Production, that will take place in Rotterdam, the Netherlands from 3 to 8 July.