Hendrix Genetics @ IPPE 2019
Did you get a chance to stop by the Hendrix Genetics booth the International Production and Processing Expo this year? Here's what you missed.
IPPE is an important hub for members of the international and North American poultry industry. Over 30,000 attendees were present at this year's show to network and learn about the latest innovations in the field. IPPE is not just an important show for the US market, it also attracts many visitors from all over the world.
The Hendrix Genetics booth was a busy hub (as usual) to connect with our trusted clients and partners. Sasso met with many visitors eager to discuss their business and the SAPPSA project, which was recently awarded a grant from the Bill & Melinda Gates Foundation.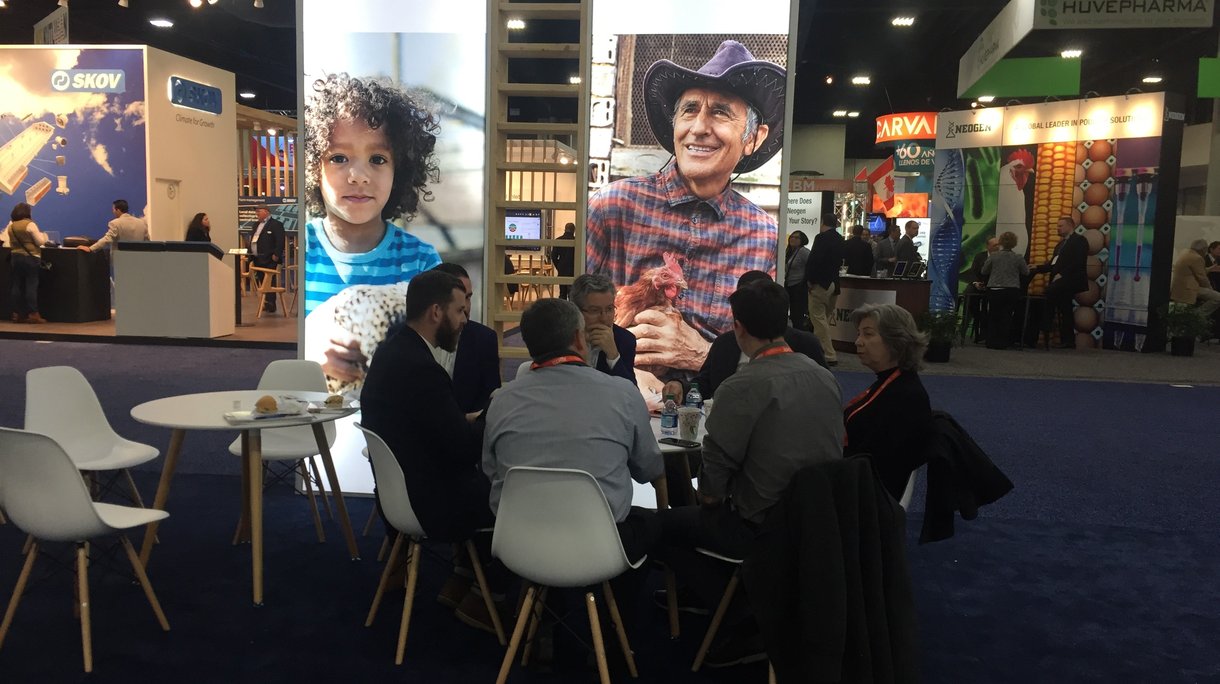 The turkey team had many conversations surrounding their launch into commercial distribution. It was a great opportunity to showcase the revitalized network with two new hatcheries, new and upgraded contract farms, and a new transport fleet. For the layers team, IPPE is the chance to gather many individuals that are not often in the same room, or on the same continent, together for some fruitful discussion. Pictured below is our team with IMSA, a GP layer customer and distributor based in Mexico.
Our team hosted customers and partners at various appreciation dinners, including the annual layer customer dinner for 140 attendees. Overall, it was a successful show, giving us the opportunity to show appreciation for existing customers and to make new connections.