Securing the biosafety of animals
The most effective and inexpensive means of disease control available is maintaining good biosecurity. At Hendrix Genetics, we are set to implement and maintain the best biosecurity standards. Genetic potential is expressed to the maximum in a healthy and biosecure environment.
It is important to understand that no single disease prevention program is a 100% effective. But while following a strict and proper biosecurity protocol, we prevent, control and manage health risks. With good biosecurity we secure the supply of genetics to our global customers and help provide a more predictable and healthy source of animal protein around the globe.
The Hendrix Genetics Biosecurity Standard
Practicing good biosecurity is the best method in preventing disease outbreaks and keeping animals on a farm healthy. Through following strict biosecurity protocols, Hendrix Genetics contributes to better breeding today for a brighter life tomorrow, strengthening the industry by maintaining strong supply channels with high quality animal genetics.
Learn more on how Hendrix Genetics is preventing, controlling and managing possible disease outbreaks with good biosecurity.

Watch this first video below on our principles of sanitary zones as it is the first line of defense against disease outbreaks in farms.
The benefits of high health and a good biosecurity standard
Animal disease outbreaks lead to economic losses and animal lives. Think of mortality, reduced productivity, required treatment, increased labor and management costs as well as the loss of valuable genetic material from certain animals. Animal diseases have also significant economic consequences from restrictions being placed on a specific location, region or even country by its trading partners.
Hendrix Genetics is safeguarding biosecure stock of animals to limit disruptions in the value chain. Today we share our principles so you can start gaining from the highest standards yourself or get a glimpse of what is needed to prevent animal disease outbreaks.
Just some components of our biosecurity standards include:
Management
Farm design
Cleaning and disinfection
Rodent, bird, insect contro
Immunization
We implement the highest biosecurity standard to prevent unwanted pathogenic agents from entering farms and minimize their effect on the health status, welfare and technical results of all our animals.
Start profiting from preventing, controlling and managing disease outbreaks with our standard on biosecurity. Set new standards together today and help the entire animal protein chain flourish. Improve on the health of animals under your care and start benefitting.
Biosecurity should act as the first line of defense to prevent, control and manage health risks. Thriving healthy animals grow faster, need less interventions from management itself, farm laborers and external support. Think of the gains while needing lesser resources, such as treatments or antibiotics, higher nutritional feeds or extra additions, etc.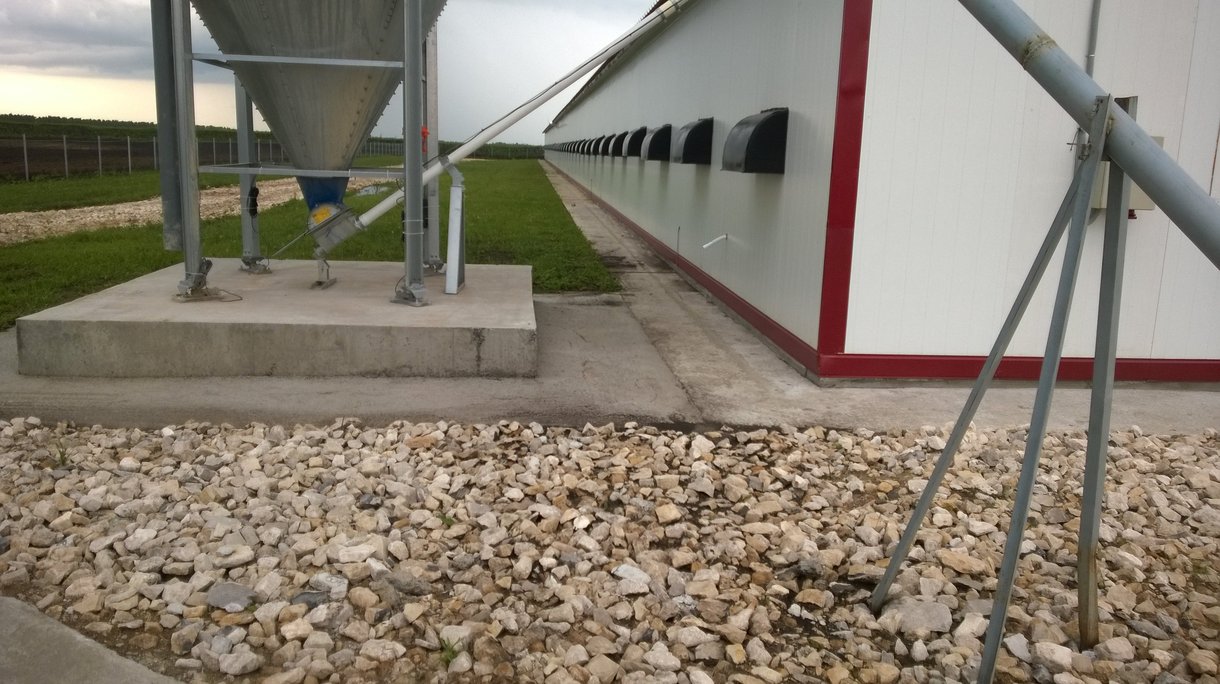 Supplying biosecure broodstock
We produce and distribute different species all over the world. To ensure continuity and prevent transmission of disease agents, we maintain a high health status. Utilizing global standardized biosecurity protocols, we ensure clean stock is our standard and delivered to all of our customers. Beginning at the start of the protein value chain, we must assure that the health status of all breeding stock meets the highest requirements. Through rigorous testing and specific biosecurity measures we ensure that our animals are maintained in secured, controlled environments.
Superior genetic potential can only be expressed to the maximum in a healthy and biosecure environment. Biosecurity and management practices both play a significant role in achieving and maintaining good health status. If health status requirements are met, the return on time and money invested will be optimized through achievement of the maximum genetic performance of our breeding stock.
Breeding for self-reliant animals
A good biosecurity standard is the best defense to keep diseases out. Nevertheless, it is never 100% secure. The second line of defense are animals that are more resilient to handle disruptions better. Within our breeding programs we always select animals that show results of 'self-reliance'. Meaning we breed for self-reliant animals, that can handle health challenges better and recover quicker than the generation before them. The extra benefit of self-reliant animals is also that they are easier to manage, need lesser resources, help their offspring thrive and deliver a faster return on investment. Take a stand on sustainable animal breeding with us and choose for high biosecurity standards and more self-reliant animals.
Security of supply of Hendrix Genetics animals
Hendrix Genetics ensures the security of supply by preserving our global gene pool. Our pure line animals must be split on at least two different locations at the same time. These two different locations must work independently and the distance between them must prevent the risk for a natural disease spreading from one farm to the other. For all animal species with markets on different continents, production must be shared on a minimum of two continents to minimize the consequences of panzootic diseases.
For example, if one of our pedigree flocks was contaminated and destroyed due to very high mortality, regulation (inside a stamping out zone) or contamination reflecting in severe damages to customers without possibility to run a successful eradication plan on a short term, we would still be able to provide high quality genetics to customers across the globe.
Securing supply as a back up biosecurity measurement enables Hendrix Genetics to continue to help feed a growing world population. We have set this standard for sustainable breeding through providing safe worldwide supply.
Have a look at the different product portfolios in the species we breed