Executive changes to move towards a new era of excellence
An important part of any organization is to embrace change. With our responsibility to contribute to solving the global food challenge, we want to safeguard the future success of our company. As our founders make the natural transition to new roles, new perspectives and a renewed corporate governance structure will help us in our path towards growth through excellence.
As announced in March 2021, Antoon van den Berg, has stepped down from his position as CEO. Antoon has led our company through 16 years of steady growth and success, and we sincerely thank him for his important contribution to our place in the industry. Succeeding him is Jolanda van Haarlem who is now acting CEO as of May 2021. Jolanda, along with the rest of the Executive Committee, Raf Beeren, Mariette Ferrari, and Johan van Arendonk, will guide our organization towards our vision to set the standard for sustainable animal breeding.
To provide a smooth transition, the International Advisory Board has transitioned to a Supervisory Board. Antoon van Berg and Thijs Hendrix will be acting members of this board, with Thijs Hendrix in the role of Président.
We are very pleased to welcome Jolanda and look forward to seeing Jolanda and the Executive Committee lead Hendrix Genetics into a new era. Antoon and I will continue to guide and support the company to the best of our ability, like we have always done, as committed shareholders and now in our new role as part of the Supervisory Board.
An introduction to our new CEO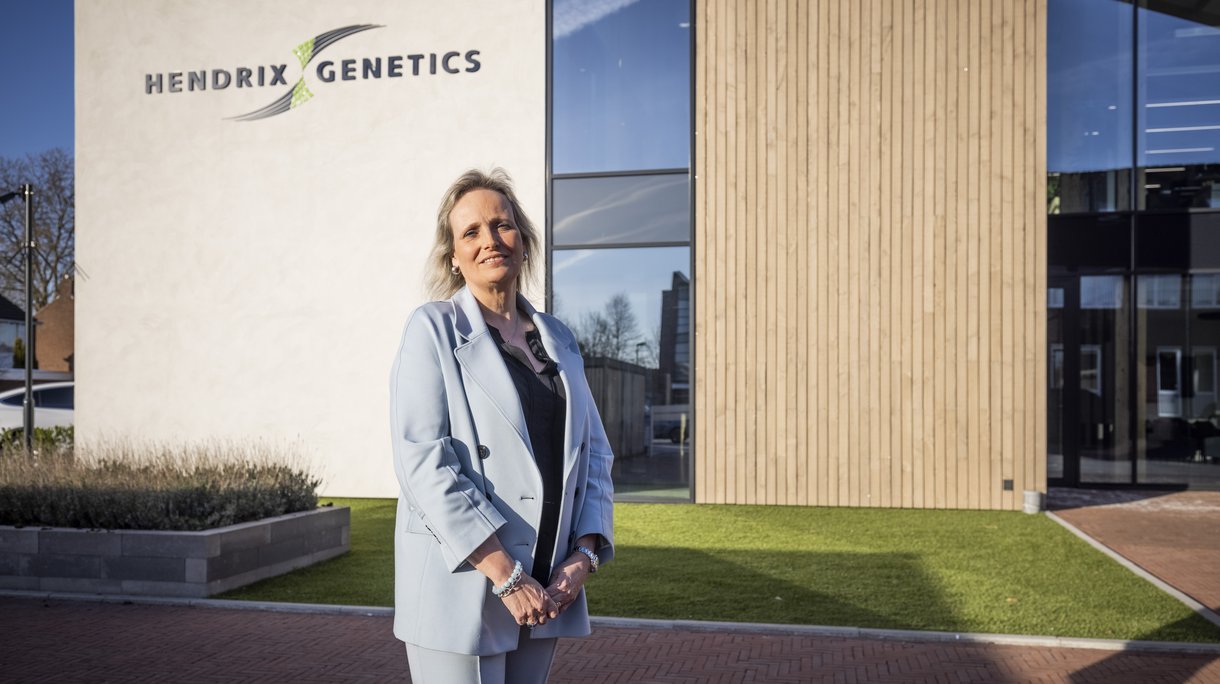 Jolanda was born and raised in the surroundings of Rotterdam, The Netherlands. Jolanda is a graduate in Applied Sciences and holds a master's degree in business administration (MBA) from Henley Business University in the UK. After working in her family's marine equipment business, she became involved in the food ingredients industry. This experience led her to Provimi, which later became part of Cargill. Since September 2018, she directed Cargill Animal Nutrition EMEAR (Europe, Middle East, Africa and Russia), a leading player in nutrition across EMEAR, serving farmers, feed millers and distributors with products and services.
For Jolanda, her professional mantra is all about perseverance. She will bring determination and the spirit of entrepreneurship our company is known for to finetune our processes and enhance our strengths in providing high quality genetics. With her international experience and focus on building strong teams, we are confident that this new transition will take our organization to the next level.
Hendrix Genetics plays a vital role in solving the global food challenge by providing high quality genetics. I am thrilled to be given the opportunity to lead this company in this next phase of excellence.